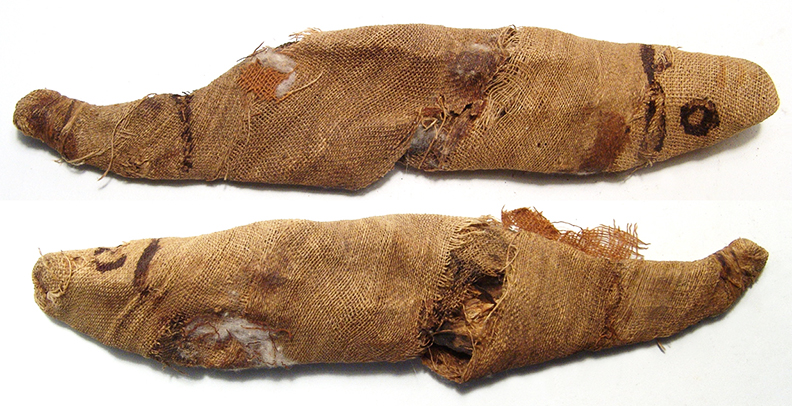 Ancient Egypt. Ptolemaic period, c. 3rd – 1st Century BC. Fantastic Egyptian mummified catfish!
Wrapped within linen strips with details added in pigment on the head. Some loosening of the wrappings exposing the
mummified remains but a neat example of one of the many types of animals the Egyptian mummified for votive purposes.
L: 8 3/4" (22.2 cm). Ex B.C. Antiques, Los Angeles, closed during the 1970's. #AE2476: $2000 SOLD